Hi there!
In The IK Foundation, we believe it is a democratic right to have access to in-depth knowledge, that is why we within our Field Station projects are focused on aspects like OBSERVE | COLLECT | SHARE | UNDERSTAND.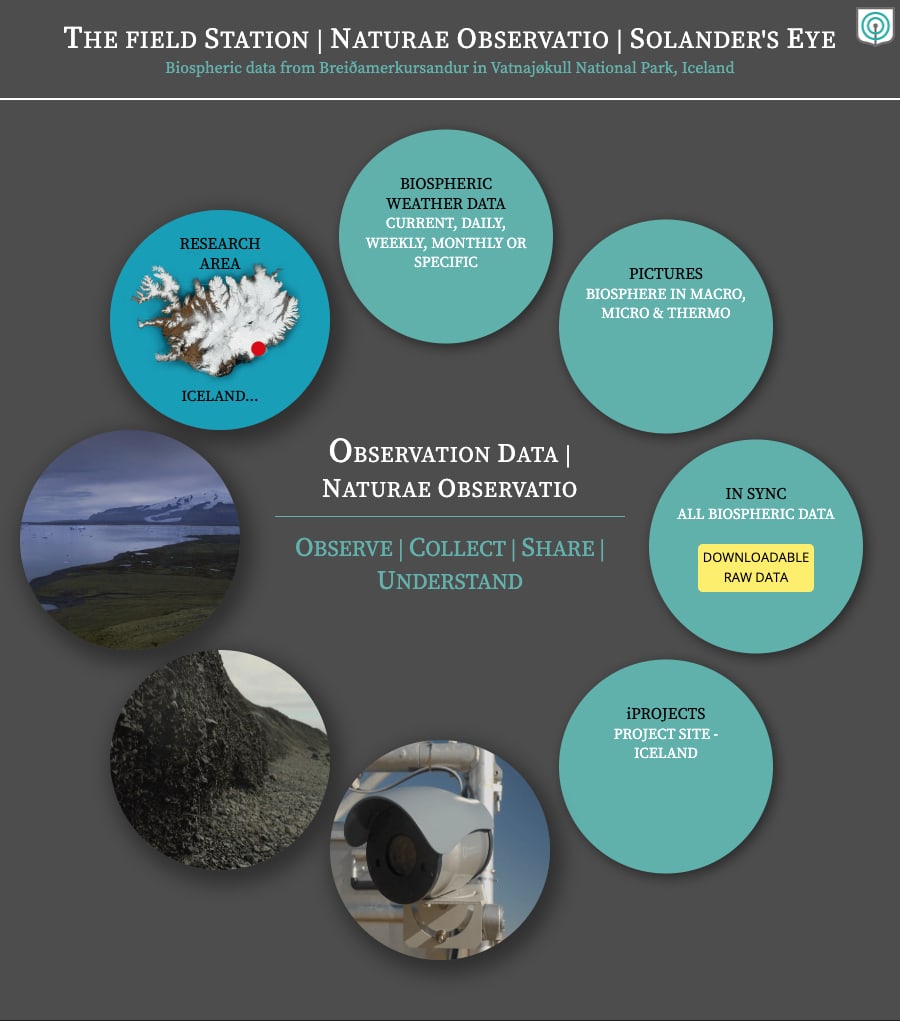 For instance, within the latest Field Station project, which 24/7/365 collects biospheric data from Breiðamerkursandur in Vatnajøkull National Park, Iceland, all data is now freely available to everyone interested under a Creative Commons license.
The Field Station manages large amounts of data, which requires a standard in management and a long-term approach. But it is also important that such extensive amounts of data can be searchable, understandable and to be handled effectively in order to be processed in various environments and for different purposes.
Therefore, IK's digital and graphic departments have created a secure and straightforward system to access scientific field data in several layers – from the live site to downloadable RAW files with massive data, as well as the possibility to sync all data to different time intervals. In order to use all facilities already available and upcoming updates, it is recommended to register as iFELLOW, which is free and open to both individuals and organisations.