Hi there!
Every year we send out a practical "little" printed calendar to our old and new friends worldwide; it is a simple reminder that we exist and what we do.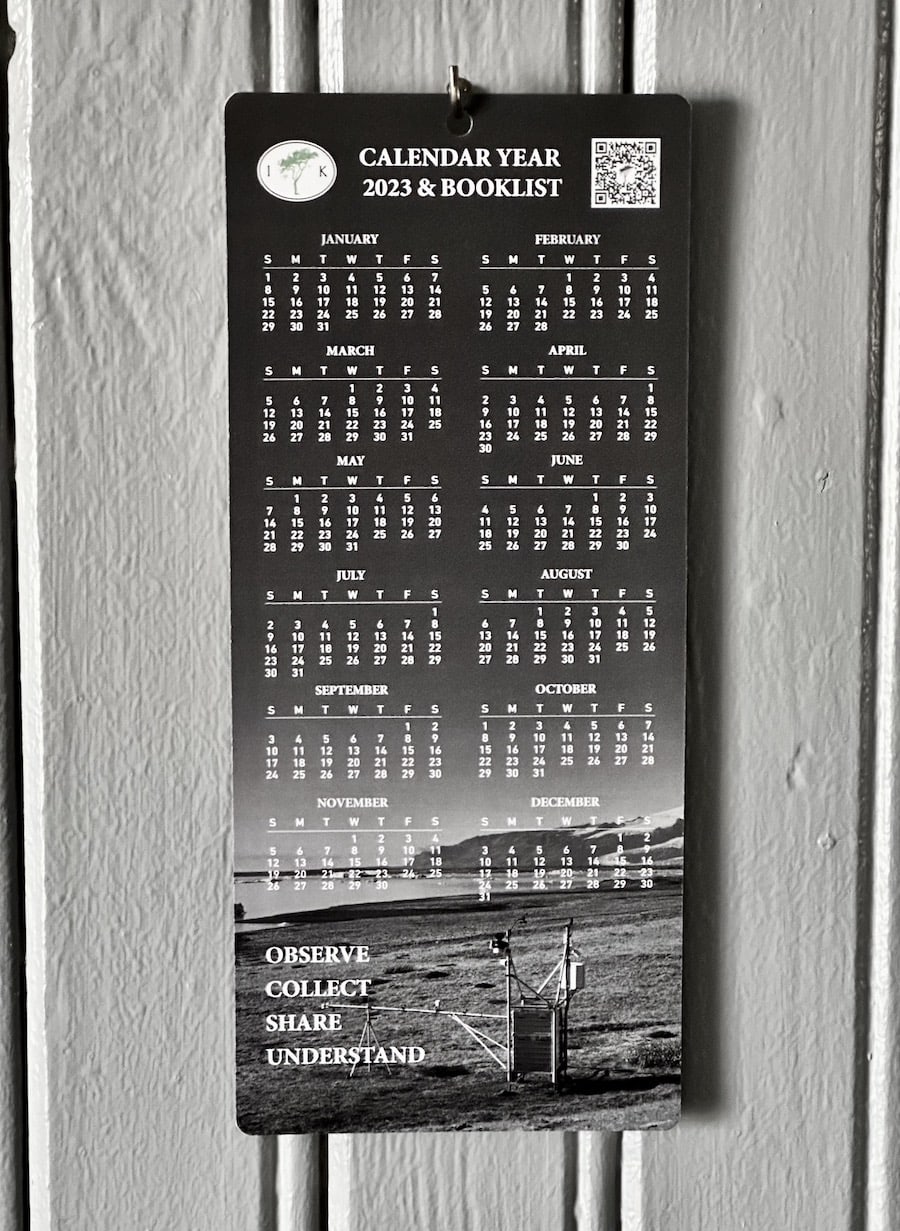 This piece of paper on a wall always has a theme, and this year's theme is "OBSERVE | COLLECT | SHARE | UNDERSTAND", the foundation stones of what science is about!
The CALENDAR YEAR 2023 & BOOKLIST right now, this print is widely distributed to The IK Foundation's friends worldwide. If you wish to receive the new print, you're welcome to contact IK or place an order in BOOKS & ART. It will follow with your orders.
We wish you and yours all the very best for the year ahead.