Hi there!
In the new year 2023, we celebrate iTEXTILIS as a unique and groundbreaking digital platform – where practical and theoretical textile knowledge goes hand in hand. In 2013, Textile historian Viveka Hansen started this department within The IK Workshop Society, which can now celebrate its 10th anniversary.
Graphically as a chart – like the below picture of a piece of red striped gingham from the trade of Surat in India – one could say that iTEXTILIS as an international resource has been a fantastic success with a constantly rising trend of users around the world.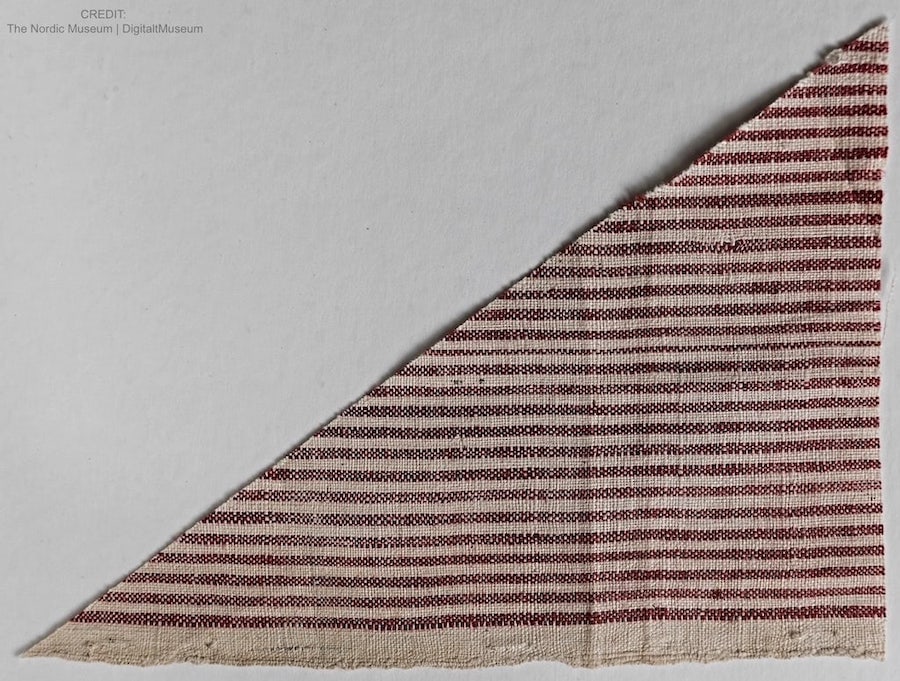 The great interest, of course, depends on many underlying causes. In addition to the already mentioned expertise, where both practical and theoretical knowledge is respected, it should also be noted that the institutor's multidisciplinary knowledge in the history of exploration and historical travel accounts, especially when linked to the chosen few called the Linnaeus Apostles – has given iTEXTILIS a unique place to take part in.
During the celebration year, iTEXTILIS will present several pieces of news that will be the beginning of meeting the next exciting decade – however, we start the year with two extended essays onboard an 18th-century East India ship.